Industrial Automation
WinWedge® and TCP-Wedge®
Collect Data from and Control devices via TCP/IP or serial networks
Use WinWedge and TCP-Wedge in industrial automation and process control DATA ACQUISITION and CONTROL with all types of devices – PLCs, sensors, meters, gages, scales, check weighers, industrial controllers, robotics, etc. Communicate between any Windows application program and any device connected over a TCP/IP or serial (RS232, RS485 or USB) network.
Sample Industrial Automation Applications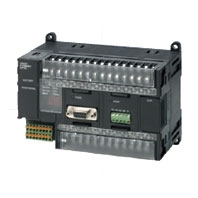 1) TCP-Wedge could request data from a tank-level monitor over a TCP/IP network every 5 seconds. The data would automatically be input in real-time into a Windows-based HMI software (such as Wonderware InTouch). The Windows software can then analyze the data and have TCP-Wedge send commands out to controllable valves on other IP addresses to increase or decrease the flow.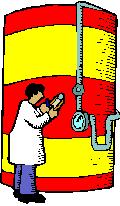 2) WinWedge Pro could collect data from and control a PLC connected via a serial cable to a Windows PC running MS Excel. Excel would grab the real-time serial (RS232, RS485 or USB) data via a Dynamic Data Exchange link with WinWedge. Excel would analyze and record the data and control the PLC with commands sent to it via WinWedge.
WinWedge and TCP-Wedge can be run on multiple serial or TCP/IP (Ethernet/Internet) connections on one PC to communicate with sensors, controllers and other devices throughout your plant.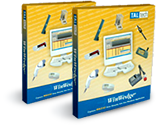 Please call TALtech at 800-722-6004 to see how we can help with your Industrial Automation application. Follow this link for List of Industries.
Also see below for TALtech customer Industrial applications.
---
Compatible Devices
WinWedge is compatible with a wide range of devices, including... (view all)
Sensors
Gages
Meters
Scales and Check Weighers
Barcode Scanners
PLCs
Industrial Controllers
Robotics
Barcode Scanners
Quality Control Measuring Devices
Video Introduction

Learn how WinWedge can help you capture data from your RS232 serial, TCP/IP, USB and Bluetooth (Virtual COM) devices! For a more detailed video demonstration on configuring and using WinWedge, watch our "Start Here" Tutorial
---
Sample Industrial Automation and Applications:
UltraLife UltraLife uses WinWedge for optical gage data collection. Read More...
The Moderna Group Recipe weighing system in factory automation. Read More...
Bioproducts Incorporated Tank levels monitored with WinWedge. Read More...
Trimble Using TCP-Com as a software-based Terminal Server with a wireless CDPD Modem to collect remote GPS survey information over the Internet. Read More...
TrafInfo Communications Using TCP-Com to communicate to the Trafmate 6 (RS-232 based remote traffic monitoring device) over wireless Internet. Read More...
Aerospace Embedded Computer sends aircraft maintenance data to Windows application. Read More...
---
Austin Exploration Inc Striking it Rich! Using WinWedge and GPS to Search for natural resources under the ocean floor. Read More...
Pharmaceutical Pharmaceutical Company automates data collection from over 200 different types of instruments into their UNIX based LIMS. Read More...
Bio Med Sciences, Inc Automate Quality Control Data Collection. Accuracy and productivity are improved by using WinWedge with force gages and tension/compression equipment. Read More...
Colorado State University Physics Department automates data collection from radioactivity monitor into Excel. Read More...
Manufacturing Developing the Perfect Golf Ball Read More...
Cinema Products Corp Automate the reading of barcodes from motion picture film using WinWedge. Read More...
---
Motorola Inc Motorola Semiconductor quality control uses WinWedge to input measurements into a VAX. Read More...
Environmental Services Ltd Automate remote data collection. Read More...
Harvard Scientists monitor the Ozone Layer automating data collection with WinWedge. Read More...
Marine Resources Consultants Map Eelgrass in Puget Sound using camera system, GPS receiver, WinWedge and Excel. Read More...
Opportunity Development Centers Talking Scale uses WinWedge. Read More...
University of California, Davis Food Intake Study at the UC Davis automates balance data acquisition using WinWedge. Read More...
The New York Times Input densitometer data to Excel using WinWedge. Read More...
---
Rexam Graphics Automate data collection from spectrodensitometers and densitometers using WinWedge. Read More...
Modern Machine Works Using WinWedge to input data on a touchscreen interface. Read More...
Bar-i Collecting Liquor Inventory Weights with BC-Wedge and Bar-i intelligent Inventory. Read More...