B-Coder Pro 4.0 Release
TAL Technologies is proud to announce the release of the new 32-bit version of our popular B-Coder Pro, bar code generating software.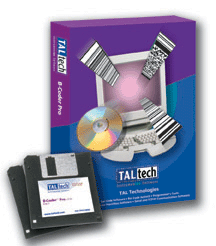 B-Coder 32 Pro version 4.0 is the perfect tool for generating professional quality bar code graphic images for use in Word documents and labels, Excel, PageMaker, Quark, Corel Draw or any other Windows application that supports graphic images.
The new release of B-Coder 32 Pro is a true 32 bit Windows application that takes advantage of many of the latest Windows user interface elements including Long File Names, Tool Tips, Context Sensitive help and more.
B-Coder 32 Pro is extremely easy-to-use. Enter a message, click your mouse, and your bar codes are instantly displayed on screen and copied to the clipboard for pasting into other programs.
Bar code labeling and production can also be automated in Word, and other Windows applications.
B-Coder 32 Pro generates professional quality barcodes of all major symbologies, including 2-D symbologies. B-Coder gives you full control over all bar code dimensions and features. Select from 16 million colors for bar codes, background and text. Select height and width, Bar Width Reduction, rotation, supplemental messages, automatic check digits, rotation, measurement units, and other features of bar codes.
B-Coder 32 Pro creates bar codes in any graphic format WMF, EPS, GIF, etc. Bar codes can be printed to any printer supported by Windows, i.e. over 250 different printer types. Incremental Numbering (Auto Sequencing) and message input from disk files are also fully supported.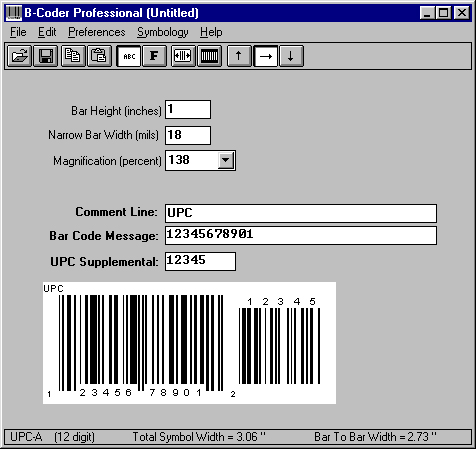 Back to Blog